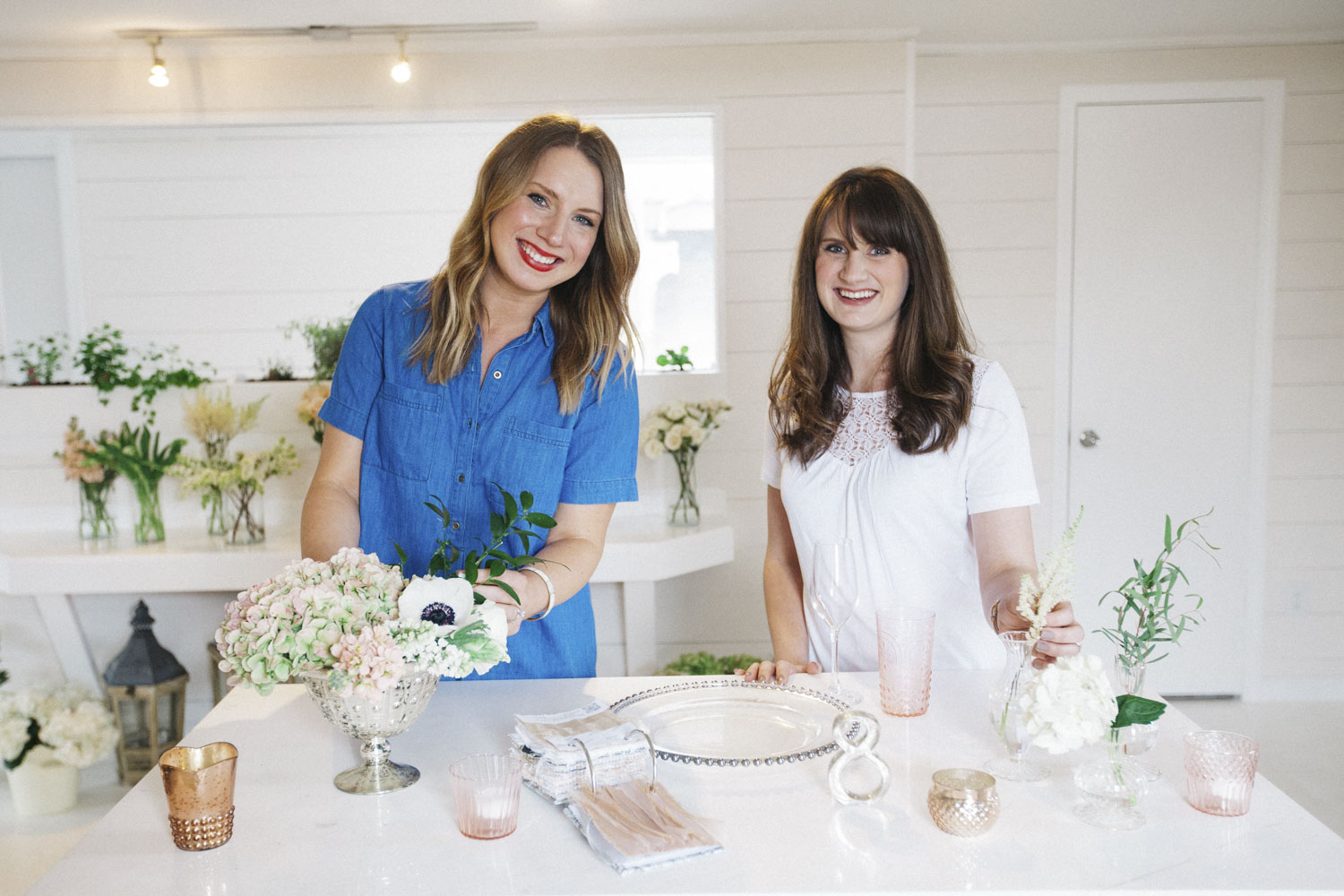 dreaming up & discovering
photos by Tami Weingartner & Nicole Cassano
we're a sister-led design team
We offer design, floral, and rentals under one roof, to encompass all your wedding details. Here at the cottage, we're always scheming up new ways to take something old and make it fresh again. We've worked with over 100 couples to make their wedding day designs uniquely infused with their stories.
Julie Start
I'm the type-A, planning-obsessed half of S&L, but I'm also our right-hand lettering gal. Though I'm old-fashioned at heart, I always keep tabs on what's coming up in weddings. I love to find ways to incorporate little known blooms and pull together surprising design elements for our couples. My favorite thing is to take something old and revitalize it. I live for when clients become friends & when they light up at the design on the day of their wedding, and we can walk home with smiles on our faces, too!
I live in West View in a 1930s home and my husband Greg… and three chihuahuas. We love grilling out on our deck while an old record is playing. When I'm not rearranging our home (or dreaming of it!), I love to play piano & ukulele and listen to live music. I can't wait to meet you!
Can't live without: Simplified Planner.
Fun fact: I painted my living room 3 times!
Fav wedding detail: I had my grandmother's handkerchiefs embroidered.
Bethany Kleppick
I'm the gal who follows our detailed plans & infuses them with never-done-before design ideas. The cottage is one of my favorite things because we get to see parties come to life! I get really fired up about tastefully accomplishing unique wedding themes & going beyond florals to design each wedding element with care, while shedding light on the logistics of different decor. More than that, though, it's so special to brainstorm for months with couples on seemingly little things, like giving gifts that turn into keepsakes.
I live in Wexford with my husband David and our boys, John (2) & Joey (4). Our favorite activities are playing outside as a family & sharing dinner somewhere new. When I'm not at home, I love to sing in the car & grab drinks with my girl friends. I'm looking forward to getting to know you!
Can't live without: Coffee.
Fun fact: I had a bridal mag subscription at 12!
Fav wedding detail: I put an antique broach on each of my bridesmaids bouquets.
Julie
X Swim in an infinity pool
X Travel to Italy
Master the ukulele
Live on the lake full time
Get front row seats to a concert
Bethany
X Visit wine country in Sonoma
X Own my own business
Walk through a lavender field
See the northern lights
Cut down our own Christmas tree
our journey
The Sapphire & Lace story